In a big market of quality products, you must learn to distinctively and uniquely present your items to attract more buyers. This process is known as marketing. It's an activity that promotes buying or selling of products and services. You must level up on this aspect, especially if you're into Amazon selling.
If a seller doesn't know how to market the products on Amazon, consumers won't know about your product even though they may have the best product in the world. So learning how to market your products must come after discovering what to sell on Amazon FBA. 
You can explore some interesting product ideas and they might stand out on the Amazon platform. But, of course, it's not always the case that having a fantastic product translates into great sales. However, you can do something about it 一 you can step up your marketing game to stand out from the rest.
The Perfect Amazon Marketing Strategy
Certain elements can make a strategy more successful than others. For example, creating a plan of action to accomplish a particular objective is one of the key ingredients of a perfect strategy.
In business, proper planning can distinguish between success and failure. Owners must first determine their goals to develop an ideal strategy. Then, after doing market and competitor research, you must come up with a strategy that will help you accomplish your objectives.
Crafting the perfect plan is only the start. The secret to success is continuously reevaluating and modifying the plan to stay one step ahead of the competition. Read on further to know why creating a good marketing strategy is important and how you can achieve it.
The Importance of Amazon Marketing
Because Amazon is now the first point for many people looking to buy anything online, 43% of all US online shoppers begin their product search on Amazon. With this great selling opportunity, it would be best if you utilize marketing on Amazon to reach the largest audience, regardless of whatever you're selling.
Having a great marketing strategy can be a great help to your Amazon shop. It can boost traffic to your store and turn casual web pages into paying customers. Moreover, through the Amazon marketing service, you can reach out to untapped audiences that may be interested in what you have to sell. 
Amazon's marketing strategy can also help build a shop's reputation and increase its visibility. In addition, it can aid in promoting special sales and discounts, which attracts more customers. By taking advantage of all a good marketing strategy has to offer, a shop can reach new heights of success and be a powerful tool for scaling it further.
7 Major Keys to Building a Good Marketing Strategy
Any business needs a solid Amazon advertising strategy to be successful. Likewise, Amazon sellers must discover a strategy that works for their shop. But what goes into an outstanding marketing strategy? Seven crucial points to bear in mind when assembling your own are listed below:
Establish specific objectives
Do you have a goal in mind? For example, do you want to boost sales, draw more customers to your listings, or raise brand recognition? Although brand owners want to target all these goals, it's important to prioritize them individually. Aside from getting too overwhelming to target more than one goal, it's also a bit tacky.
Once you know what you want to accomplish for your shop, you can now start developing a plan to make it happen. First, make sure to craft a well-defined and accurate strategic plan that aligns with all your objectives. Then, by figuring out your specific goals, you can now plan actions directed towards achieving those.
Amazon sellers must consider knowing the audience as a key part of their marketing strategy. Who are the potential buyers? What do they usually buy in the market? What motivates them to buy a product? 
Once you discover the responses to each of these queries, you will be certain of your audience. After all, creating an effective campaign won't be easy if you don't know who you want to target. 
Understanding your target market is an important first step in creating a successful Amazon marketing plan. By understanding who they are and what they want, you can ensure that the message resonates with them and will lead to more sales.
It would be valuable if you also inspected Amazon's user profiles. These provide insights into the demographics, interests, and buying patterns of Amazon shoppers. You can also use Amazon's data-driven tools, such as Keyword Planner and Product Discovery, to learn more about what potential customers are searching for and start to craft a marketing strategy that will resonate with them.
After knowing your target market, the next step is to execute market research. This entails knowing what the current business trends are and how consumers behave in response to it. 
Although this is a broad area to touch on, the good news is that you can use plenty of tools and resources to help you learn more about your target market. For example, the data from Amazon Seller Central also provides a wealth of information you can use to evaluate customer demand, trends, and preferences.
You can hold out market research in a few different ways. To start, keep an eye on Amazon customer behavior. You can observe this by creating design polls or surveys familiar to the public, or possibly, you can directly ask customers for their opinions. The final option is to seek guidance from industry experts knowledgeable about Amazon customers.
Established a clear vision and mission statement
Defining your company's vision and mission is crucial in creating a winning marketing plan. 
Your vision should be clear and concise. It should be a direct declaration of the goals you have for your company. Aside from this, it should also be positive and attainableーsomething that you can discuss with your customers and employees.
In addition, your mission statement outlines the steps you will take to realize your vision. A seller can use the SMART (Specific, Measurable, Achievable, Relevant, Time-bound) guide in creating their mission statements. Lastly, your vision and mission statements should be your business' guiding principles in achieving your goals..
Develop realistic plans and timelines
It can be tempting to dive into Amazon marketing without a concrete plan or timeline. Nevertheless, it's essential to establish reasonable strategies and deadlines when developing a solid Amazon marketing strategy.
One way to stay managed is to create an annual marketing timeline. You can use it to organize your marketing efforts and ensure they all support your project's objectives.
Here's a quick overview of what you should include in your timeline. Though the specifics may vary from business to business, some should include a few key marketing milestones in any annual marketing timeline: 
Setting objectives for the next year and reviewing performance from the previous year are both important things to do in

January.

However, it would help if you started producing focused content for your various marketing channels in

March.
May

is a significant month for social media since it offers the opportunity for involvement around some significant holidays. However, email marketing works best in

July

since individuals are often more laid back and have more time to read their inboxes.

Since people typically return to work after the summer break,

September

is a great month to introduce new goods or services. Likewise, running holiday promotions and building goodwill among your customer base are ideal in

November and December.
By sticking to this general schedule, you can ensure that your marketing activities are evenly distributed throughout the year and that you're taking advantage of seasonal possibilities
Have the right people in your team
You'll need someone well-versed in the Amazon marketplace and someone who knows how to navigate the various tools and features. You should also hire someone with strong writing skills to create compelling product listings and campaigns that describe your item accurately since this is an important part of conveying your marketing strategies to your customers. 
In addition to this, your team needs a visual designer. They are in charge of designing captivating photos for your listings. By assembling a team of experts specializing in various skills, you'll be in a much better position to develop a successful amazon marketing strategy.
Stay consistent in monitoring your current strategies
Checking and monitoring are critical for any Amazon marketing strategy. You can easily pinpoint what's working and what isn't by regularly checking in on your progress. Creating the necessary changes to improve your results and track your progress over time is also vital. 
See if the right people are seeing your listings and if you're using your budgets effectively. Additionally, by keeping an eye on your campaign's performance, you can make necessary improvements or suggestions for the next strategy that you will implement for your business.
Although it may seem like it's a lot of work to maintain a consistent presence on Amazon, the rewards of a successful marketing campaign is definitely worth the effort! All it takes is some grit and patience on your part and you'll be able to see the fruits of your hard work.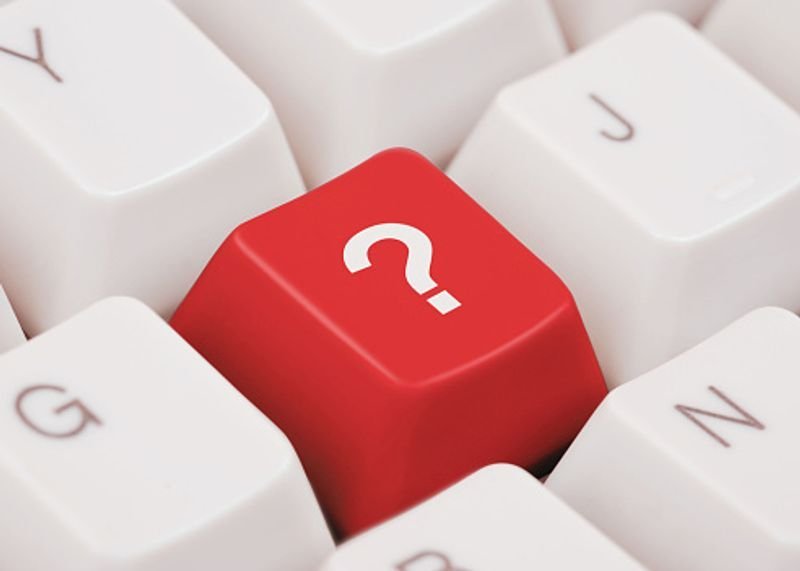 Why Do Sellers Struggle to Market on Amazon?
It's not that easy to stand out when all Amazon sellers want to stand out from the rest. It can be challenging to get your products recognized and create sales, with millions of vendors and products competing for consumers' attention. 
Blending in is just one of the reasons why Amazon sellers struggle on selling on Amazon. But this is not the sole reason why it happens. Here are other possible reasons why sellers fail to succeed on Amazon and how you can address these problems:
Wrong selection of products to market
There are a lot of factors to consider when selecting products for your market. If any of these factors aren't addressed, it can lead to poor sales and, even worse, a loss of customers. 
One of the most important factors to consider is whether or not there's a demand for your chosen product. If there's no demand for the product, it's unlikely to sell well, no matter how good the marketing campaign is. Always remember that most potential buyers don't have sufficient time to browse items they don't want or need. If there are already a lot of businesses selling similar products, it may not be easy to stand out from the crowd. 
Low marketing budget
Marketing on a low budget can be a struggle, particularly for Amazon sellers. Aside from putting time and effort into it, you'll also need financial resources for your campaigns to be successful. It's pretty normal to feel overwhelmed about how you could balance these things. But you can optimize your marketing budget by following a few important rules:
Concentrate on your core or best-selling products first.

Bid on the right keywords.

Don't be afraid to be creative in your marketing campaigns even though no money is involved. There are some low-budget ad campaigns that are deemed as successful! So it's not just about the budget's how well these are executed.
Wrong business branding
The value of branding in business can't be stressed well enough. Customers choose you over competitors not only because of your product but also because of how your brand it. Strong branding can help you to attract customers, build loyalty, and differentiate from your competitors.
But what happens if your branding is poor? Unfortunately, poor branding can have some negative effects on your company. One of the most obvious effects is that you might appear unprofessional or unconvincing. 
Numerous things can go wrong with a company's branding strategy. For instance, you might select a name or logo that confuses or repels potential customers. Or, you might use marketing materials that are poorly designed or full of errors. Businesses occasionally make the mistake of trying to please everyone, which damages their reputation.
Aside from these, customers may find it difficult to recall your name and your products or services if your branding is weak. They may move on to someone else if your branding is not immediately recognizable or memorable.  
Competitive market
In today's world, competition is fierce. Shops are constantly aiming for increased sales. Therefore, they need to offer a superior product or service at a competitive price to succeed. 
However, simply being the best is not enoughーAmazon sellers also need to practice how to communicate their value proposition to their target market effectively. It usually requires a thorough comprehension of customer needs and desires and the ability to effectively advertise the product to them.
The level of competitiveness in the market can have a big impact on businesses. When competition is high, businesses may need to work harder to stand out and attract customers. It can result in higher prices and more aggressive marketing campaigns. On the other hand, when competition is low, businesses may have more room to breathe and can focus on offering quality products and services.
No help from experts
The Amazon marketplace is a complex and ever-changing beast. To be successful on Amazon, you need to have a well-defined and well-executed marketing strategy. 
One option is to partner with Amazon experts with a proven track record of helping businesses succeed on the platform. Look for a team that understands the ins and outs of the Amazon marketplace and can help you develop a tailored marketing strategy that meets your unique needs. 
Without an expert on your team, you may be disadvantaged when promoting your products and driving sales. It's simple to make costly errors that might reduce your chances of success.
Is It Worth It to Have an Amazon Marketing Strategy?
Definitely yes! We all know how big the Amazon marketplace is, and generating sales would be easier for every Amazon seller as long as they know how to handle their resources appropriately. 
Step out of your comfort zone and describe your products to the public. An effective way to place your high-quality products in front of potential customers is by investing in an efficient Amazon marketing strategy. Of course, you will have to invest time and money, but it will all be worthwhile.  
Being in a business that requires much knowledge and effort to stay on track, a seller also has a responsibility to gather necessary information, like reading modules in digital marketing to gain detailed knowledge that will help you in the future for the success of your business. 
People will have a big impact on your company. Of course, they can help you achieve your goals or hinder your business's rapid growth, but immersing yourself in this kind of business will motivate you to know experts in the field who will help you achieve your goals. 
Author's Bio
Jayce is the managing director of Seller Interactive, an Amazon advertising agency committed to building brands on Amazon. His content marketing expertise has led him to work with brands such as Toyota and GoDaddy, producing content that has reached over 20M views in a month. He is ready to assist D2C brands by offering services in the Amazon DSP program to PPC management.