Introduction to Graphic Designing
In this module, we will cover:
Introduction to Graphic Designing 
Free Tools For Graphic designing
Introduction to graphic Designing:
Now, you are beginning a career in the field of digital marketing, basically you would be a marketer not a professional graphic designer. But, graphic designing is essential in the digital marketing as in, creating posts for your social media, channel art and much more. 
First of all what is graphic designing:
According to the American Institute of Graphic Arts (AIGA), 
"The art and practice of planning and projecting ideas and experiences with visual and textual content."
In simple words, it simply means creating a beautiful visual just by putting lines images and shapes together. 
Before you go, learn the basis of color combination, 
-Pink and raisin, 
-Red, sea-foam, jade and violet, 
-Yellow, magenta, cyan and black, 
-Mustard and black, 
-Gold, charcoal and grey, 
-Navy, ochre, burnt sienna and light grey,
-Mauve, sapphire and powder blue, 
-Blue, maroon and indigo, and many more.
Types of Graphic Designing:
Website design that involves creating stunning web pages. Combining its shapes, templates, colors and many more.
User experience (UX) or Customer Experience (CX). In this the usability, adaptability and convenience are the main factor to design into a webpage. 
Motion Graphics. They are simple an animated type of graphics, likes putting different images/shapes into a sequence.
Let us now see some benefits of Graphics Designing:
Benefits of Graphic designing in your business are as follows:
It helps to build a Brand Identity 
Realistic Designing is one of the significant parts of your business in the event that you need to build up a brand picture, to stand apart from the competitors and help set up to make your own visual character. Each business has its own personality and quality. One should not have any desire to appear as though any other individual.
Makes a Strong Impression: 
A visual/graphic gives an incredible effect at the forefront of individual's thoughts. According to the details, the visuals get approximately 94 per cent more clicks or focus than any typical article. A great visual depiction consistently leaves an effect on the crowd in the primary case.
It makes a Strong Impression:
The majority of the occasions it so happens when words can't pass on your image's data than recordings or visual. It is at such occasions visual fashioners can assume a key job in passing on the message in the innovative manners. Your business is intricate with numerous items, sizes, hues and estimates and numerous different variables which are accessible. This can, in some cases, demonstrate somewhat complex in passing on the precise data. A decent visual depiction can convey your contributions as reports, graphs, and outlines. 
Keeps up Consumer Trust: 
We all are living in a time where everything is online even from the minutes of data. A poor, intelligent structure won't impart your image's message viably if the visual isn't discernible and comprehended by the crowd. As individuals react rapidly to a rich, inventive outline, you should utilize each chance to create shopper trust and certainty. A poor interface configuration can build up a somewhat horrible picture of the organization. 
New the best part let us see the free tools for Graphic Designing:
1.

Canva:
The best platform to make stunning graphics that really looks professional. In this there are two modes, Normal (Free Use) and Pro (Paid Version).
 In the above picture, there is a login page on www.canva.com.
You just simply need to login or sign up.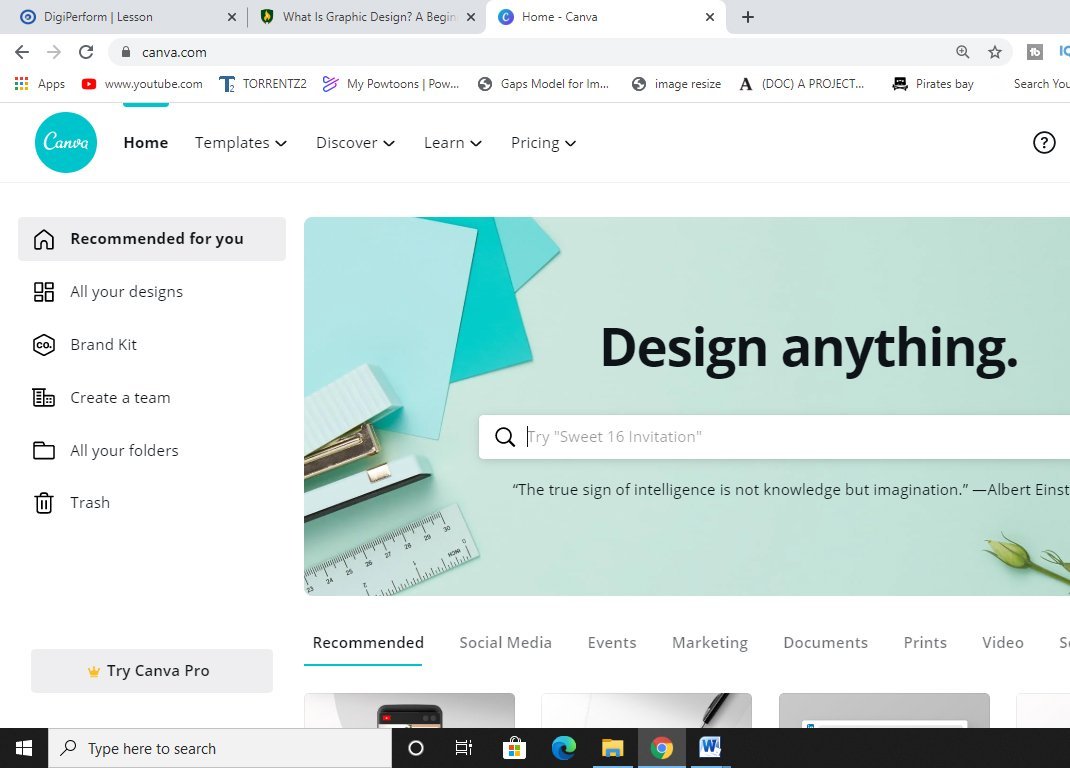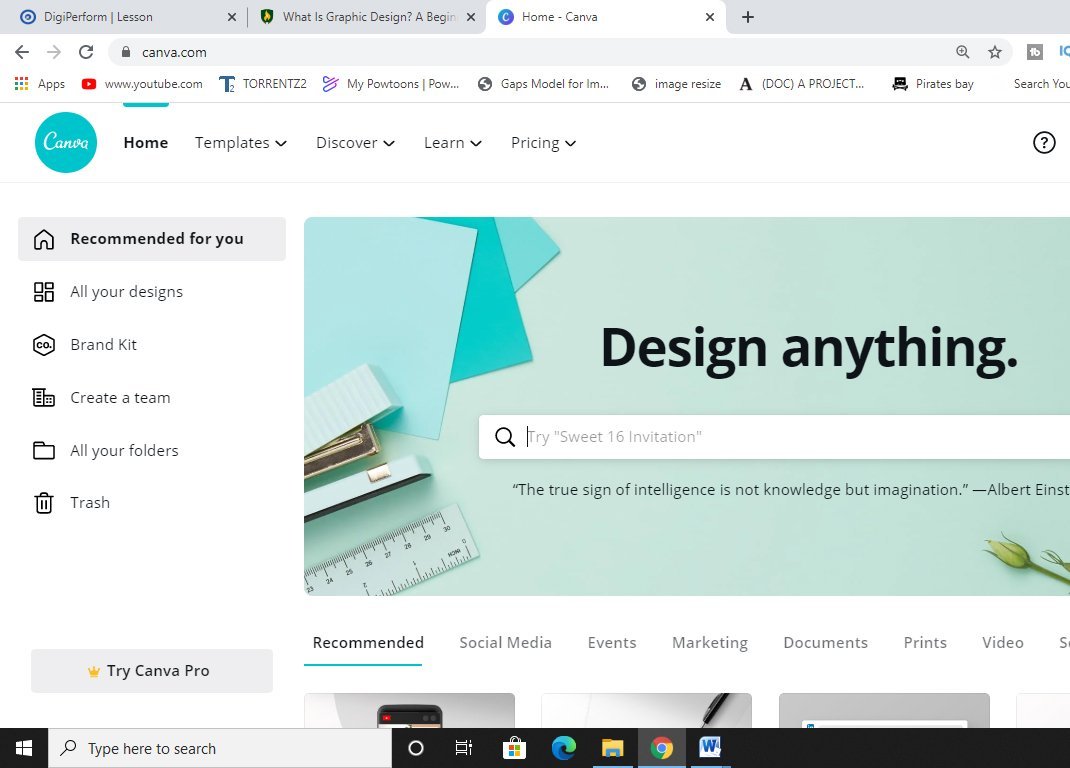 After you login, go to the upper right section "Create a Design"
After that start you way to the graphic designing just free of cost.
2. Pixlr:
It another tool same like canva in which you can design the posts/graphics.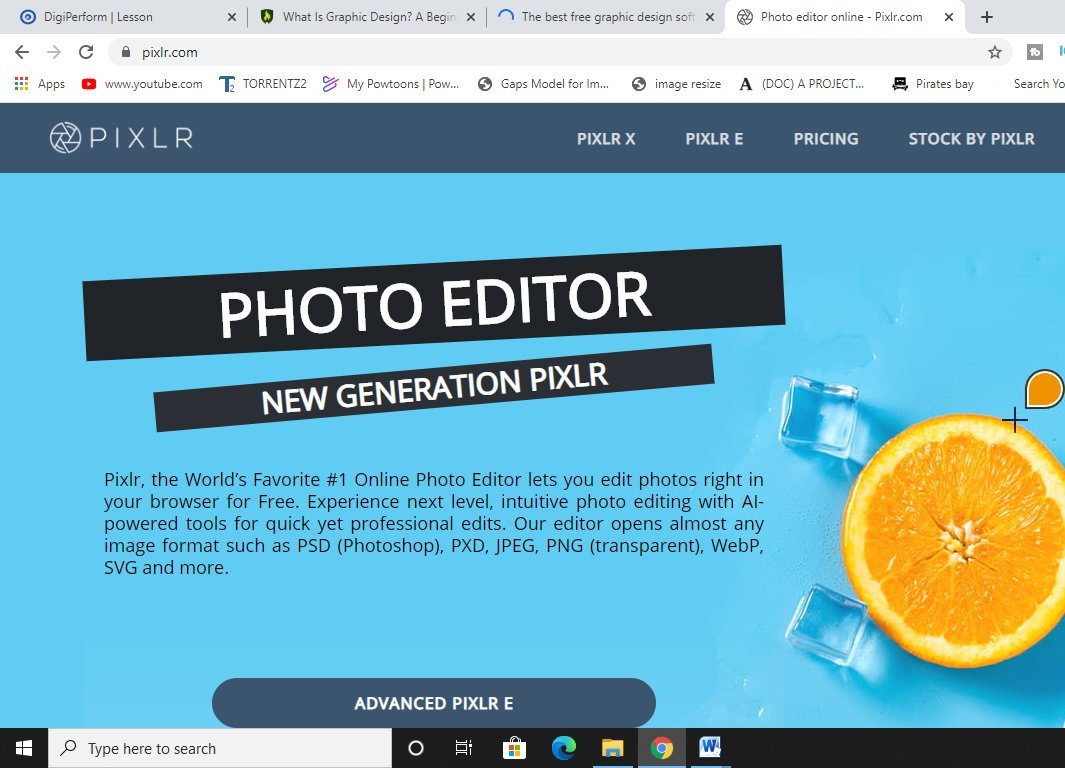 3. Crello:

 
4. Stencil
5. Desygner
Also refer to this : Graphic