Digital Marketing Services Proven to Increase your web presence, leads, sales and revenue.
Why Digital Marketing Services?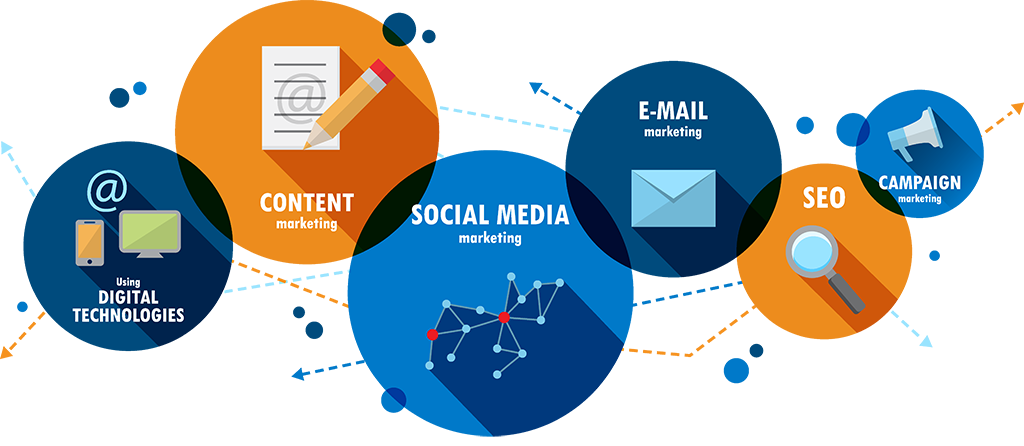 Marketing has taken a swift shift from traditional marketing to digital media as the technology progress. Earlier marketing was confined to Radio, Print, Television and Bill Boards where as there has been change over to this scenario past 10 years. Post Pandemic Covid-19 world changed its way of approach and everything has become online.
Turning Digital Users into customers is all about digital marketing. Top-Rated Digital Marketing services from an award-winning digital marketing agency help you to get more business.
What we Offer?
Online Marketing is a promotional activity done using various digital platforms using different techniques. Having more than 15 years of experience, I have been providing impeccable digital marketing services helping clients to extend their exposure towards the world at large.
What includes Digital Marketing Services?
Search Engine Optimization
Search Engine Optimization is the key element in digital marketing services which help to grow its worth in search engines by showing the brand/website on top of search engines for specific keywords.
Its a common psychological factor that most of the users tend to click on the first 2-5 results of the search engines like google and thus its always good to be on top to get more business.
Search Engine Optimization factors:
We all keep scratching our heads on how to get on to top of Google rankings. So before we get into the actual search engine ranking factors, let's get started by knowing some of the basic concepts most people should know about SEO.
A Secure and Accessible Website

Page Speed (Including Mobile Page Speed)

Mobile Friendliness

Domain Age, URL, and Authority

Optimized Content

Technical SEO

User Experience

Links Both External and Internal

Social Signals

Real Business Information (Google Snippet)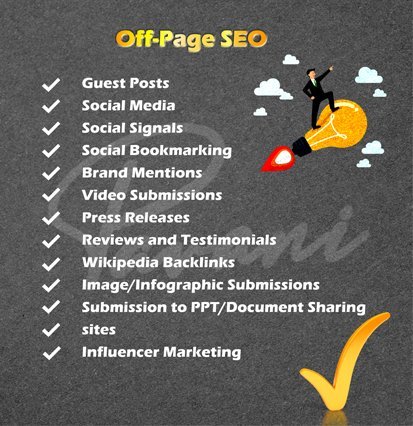 Website Speed Optimization
Website Accessibility and Page Crawls
XML Sitemap
Robots.txt file Optimization
Review of broken Links
HTTPS / SSL Certificate Installation
Canonical Tag
Structured data Validation
Minification of CSS and JavaScript
Text to HTML ratio
Mobile Responsiveness
Meta Title Tag
Meta Description
H1 Tag Focus Keyword
H2 Tag Keywords
Avoiding Content Spinning
Using minimum 600 words of content
Keyword in Start of Page
Image Optimization Alt Tag Keyword
URL with Keyword
Outbound Links with Keyword Reference
Getting rid of Keyword Stuffing
Guest Posts
Social Media
Social Signals
Social Bookmarking
Brand Mentions
Video Submissions
Press Releases
Reviews and Testimonials
Wikipedia Backlinks
Image/Infographic Submissions
Submission to PPT/Document Sharing sites
Influencer Marketing
Responsive Design
Engaging Visuals
Informative Sliders
Useful Widgets and Snippets
Structured Content
Appealing Presentations
Speed Optimization
Mobile Application Development
Keyword Research
Ad Creation
Landing Page Development
Account Setup
Tracking Installation
Campaign Launch
Monitor Performance
Campaign Assessment
Analysis and Feedback
Content Writing
Article Writing
Blog Posts
Copy Editing Services
Copywriting
eBooks
Facebook Posts
Ghostwriting
Local SEO City Pages
Metadata
Newsletters
Press Releases
Product Descriptions
Review Writing
SEO Content
Technical Writing
Tweets Posts
Website Content
White Papers
Welcome Emails
Email Newsletters
Dedicated Emails
Lead Nurturing Emails
Sponsorship Emails
Transactional Emails
Re-Engagement Emails
Brand Story Emails
Review Request Emails
Branding
Discovery Session
Marketplace Research
Competitor Research
Brand Strategy
Brand Naming
Brand Identity Design
Logo Design
Brand Colors
Brand Typography
Stationery Design
Marketing Materials
Printing Services
Digital Assets
Social Media Management
Website Design and Development