In this module, the following things are covered:
Introduction to WordPress

Getting Started With WordPress

Best Practices on WordPress
Introduction to WordPress:
WordPress is the best open source Content Management System (CMS) that is built on PHP and MySQL (Structured Query Language). It has now 80 million websites that use WordPress.
WordPress is the best CMS, it has thousands of plugins, themes, and various other features which are easy to operate and best to use.
Reasons for choosing WordPress:
Open Source with space for extension:
WordPress.com can act self-hosted, so there are no expenses related to downloading, introducing, and redesigning. There are more than 50,000 WordPress modules (regularly free, for example, slideshows, contact structures, SEO advancement, etc.
Exceptionally adaptable for extraordinary adaptability:
WordPress is famous because it fulfills numerous clients' needs with its flexible structure, which permits originators and designers to make and change formats and applications. Combined with client-produced augmentations, sites are not, at this point, restricted by big business expansions.
Lower arrangement and support costs:
WordPress brings about less arrangement, customization, and support costs than other Open Source CMS like Drupal and Joomla. Also, it is generally simpler to discover WordPress architects and designers if more customization or improvement is essential later on. You don't get secured by a static site or exclusive CMS that is exorbitant to change after the beginning turn of events.
What is the difference between wordpress.com and wordpress.org:
Basis

WordPress.com

WordPress.org

Hosting

It is provided

You have to choose your own hosting

Pricing

It can offer both paid and free.

For free your website looks like

www.aartisto.wordpress.com

It is comparatively cheaper than wordpress.com

Hosting Storage

200 GB

Unlimited

Customization

Limited Customization

Can Fully Customization
Getting Started with WordPress:
First of all, as discussed previously you have to buy domain and hosting. There are various providers to which you can buy hosting and domains names are given in the previous modules.
After buying the above, you have to install WordPress by going through the CMS panel into your hosting provider. For example, if you bought a domain and hosting from GoDaddy then you simply need to login and then go to CMS Panel then simply install the WordPress.
After installing, go to the Search Engine and search: www.yourwebsitename.com/wp-admin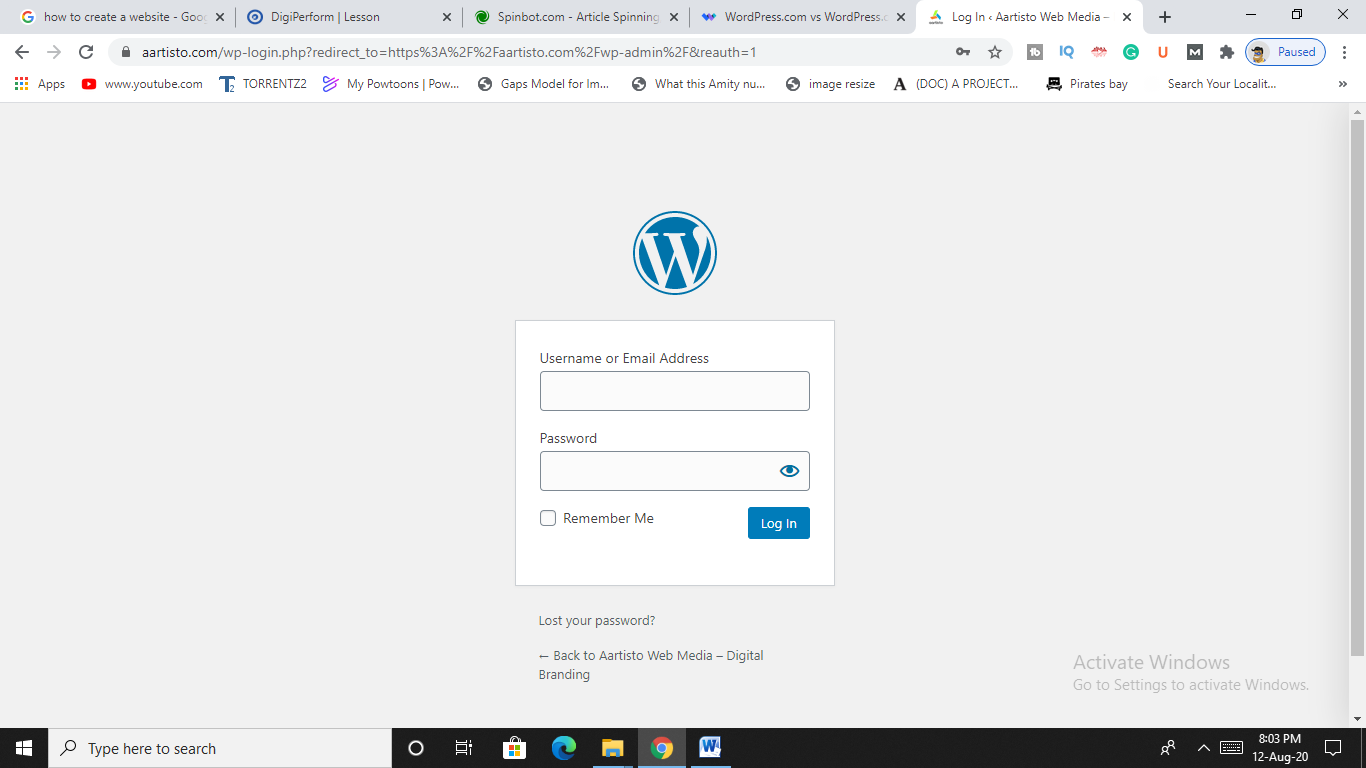 After you log in with the login and password set by you in the domain and hosting site. Now you have to choose a theme for your website.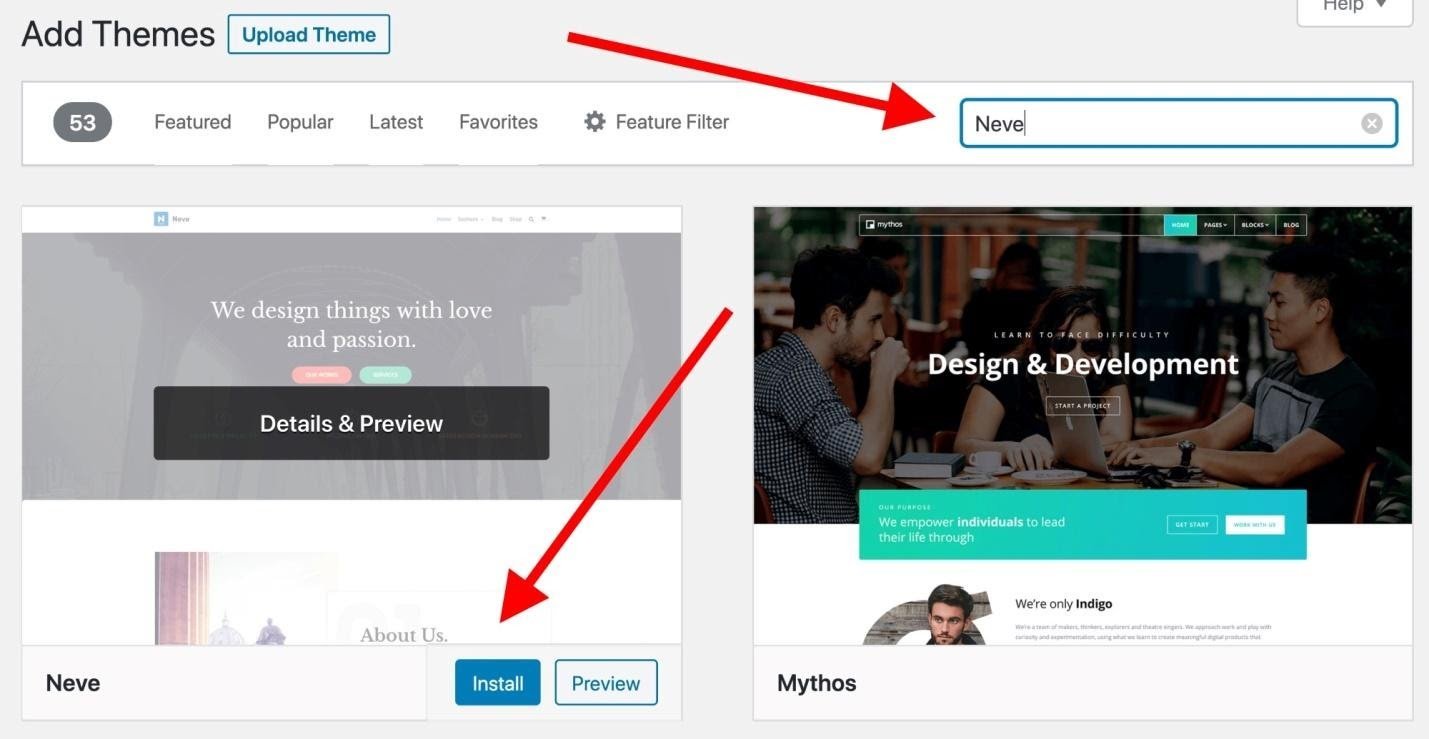 In the above, in the left side you will see the following options you can customize according to your need.
Go to Appearance – Menu button then you can create a new menu for your website.
The Menu will be shown at the top of page where about us, home, contact now options will be seen. You can see in the below image.
Now how to create a post for your website, see in the below screenshot
Now add a title and content:
We discuss more contents of WordPress in the next modules.
Best Practices on WordPress:
1. Choose Good Hosting:
First of all, you should consider the best hosting for your website that has more space so that you can easily store your images and files for better efficiency for your website.
2. Theme and Plugin Tips
You must choose a theme that is simple. There are plenty of themes available, many users said you should get paid theme to get approved for AdSense but this was not true. You just need a good-looking and simple theme according to or niche.
Use Elementor to easily customize your website.
3. Don't Neglect Security/Spam:
Use wordfence, wp security plugins, etc. for your website to secure it from spam and security issues. We recommend you to buy premium versions for the same as it is the crucial part in the website.
4.Keep WordPress Up to Date:
Always update your plugins and other things.
5. Optimize Load Speed:
For this, there are many factors for optimizing the website speed. You can use various plugins for this. One tip for you, useless size images for your blogs so that they can load fast.
6. Optimize SEO:
You must do SEO for your website. Yoast and others are the plugins for the same. If you did not want to use the plugins then simply you need to add the primary keyword in the title, content, and in Heading 1(H1) and on the sub-descriptions or meta description.
Thank you.
Also refer to this : On-Page SEO