In this Module, following things will be covered:
Introduction to Email Marketing. 
Types of Email Marketing.
How to send an effective Email.
Tools for Email Marketing.
Introduction to Email Marketing:
First, let's discuss the emails; an email is an electronic message that can be delivered to internet users. For sending an email, you should have an email, Gmail, Yahoo, Rediffmail, Outlook, Yandex, etc. are some examples of email service providers.
Email Marketing refers to the term in which generally companies promote their products via sending emails or electronic messages to the clients. 
Why Email Marketing?
Email Marketing gives you plenty of opportunities to communicate promotional, educational, etc. messages to your customers or clients. 
In 2019 approximately 3.9 billion users amounted by Statista, and it is estimated that in 2023 there will be 4.3 billion users. (Retrieved from Statista, 2020). 
The answer to why email marketing is as follows:
First of all, it is simple. Email marketing, in comparison to other sources, is a bit simple and easy to communicate. 

Among many internet users, 99% of the daily check the emails on their smartphone or computer. 

Helps in increasing your ROI (Return on Investment).

Helps you to communicate the message to only those leads that you think is appropriate to focus. 

In your social media, there is a possibility that your account can be blocked or found null. But in email marketing, you can send the emails to your leads without any problem. (Not considering Spamming).
Types of Email Marketing:
There are various types of email that could be sent to a client for the purpose of promoting, educating, or just for the feedback purpose. Let us see the different types:
1. Promotional Emails
In the above picture you can check that s a promotional email, mainly found on the promotion tab in your mail.
2. Welcome Email
In the above picture you can see that Semrush is welcoming a client to its website.
3. Newsletter Emails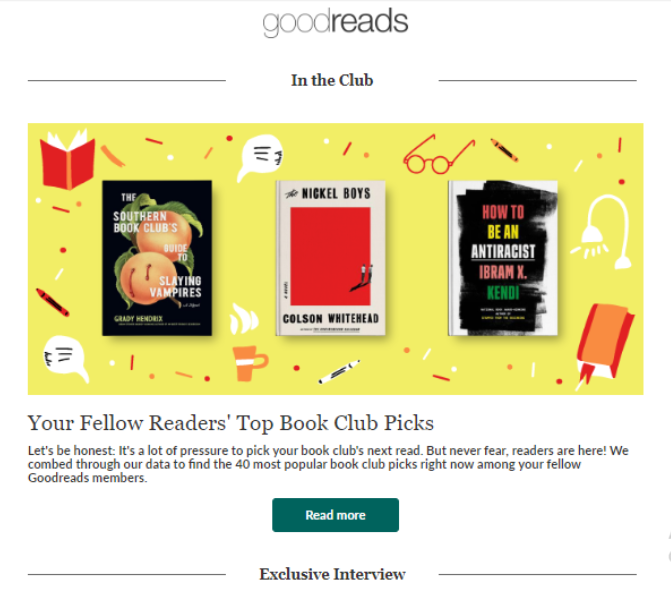 These emails are sent to the customers or clients with the main purpose  of updating on their news, new offers, blogs, stories, etc.
4. Sponsorship Ad

These are the sponsorship advertisements, they are in the form of display, search ads. Brands use paid promotions using Google Ads and target in the emails.
5. Social Media Email
6. Feedback Email
These are some types of Email Marketing. Now let us discuss how to send an effective email to customers or prospects.
How to send an effective Email
1.Catchy Subject Line
The headline or subject line is one of the important parts of email marketing. Customers or prospects only open the email when there is a catchy line.
2. Bullet Points and call to Action: 
Bullets points and the visual are the key parts in the email. Call to Action is necessary as when the customer is satisfied with your product or services, he/she may visit your website to learn more.
3. Keep Your Tone Low: 
The tone of an email is hard to evaluate, however, as a rule, the peruse will allocate a tone, in any event, when one was not expected, so be mindful so as not to create the email with tone by watching the utilization of shout marks, utilizing provocative words, and so on.
4.  Never send an email when you are angry or frustrated:
Whenever you send an email, make sure you will be in a good mood. The emotions would affect writing, so keep your mood fresh whenever you are writing an email.
5.  Avoid writing religious content:
For marketing, you should be so effective in writing an email. Keep your content religious free or write after researching a lot in a particular religion.
Tools for Email Marketing: