Top 12 Popular Cosmetics Brands in India
Are you a beauty enthusiast looking to try some of the best Cosmetics Brands in India? Look no further! In this blog post, we'll be introducing 12 of the most popular and must-try Cosmetics Brands in India that are perfect for beauty lovers of all types. From luxurious skincare products to professional-level makeup palettes, these brands have something for everyone. So, let's get started and explore the world of Indian Cosmetics Brands!
1) Lakme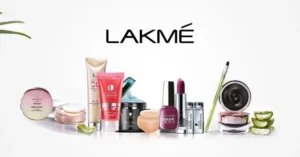 Lakme is one of the most popular cosmetics brands in India and is a leading brand owned by Hindustan Unilever Limited. It has been in existence since 1952 and has been providing quality products to women in India ever since. The company focuses on providing makeup, skin care, hair care, and beauty products for Indian women. Its wide range of products includes foundation, blush, mascara, eyeliner, lipstick, lip gloss, eyeshadow, concealer, face powder, face wash, scrub, and much more. The products are specially formulated for Indian skin tones and climate conditions. They offer products for all budgets, from drugstore finds to high-end luxury items. Its Lakme 9-5 range is especially popular among working women who are looking for an easy to wear makeup look for the office.
2) Maybelline
Maybelline is one of the most popular and iconic cosmetics brands in India. Established in 1915, Maybelline has a long legacy of providing quality makeup products to its customers. It offers a wide range of beauty products, from foundations and concealers to lipsticks and mascaras. Maybelline also offers several skincare products such as face wash and moisturizers, as well as eye makeup items like eyeshadows and eyeliners.
What sets Maybelline apart is its dedication to creating products with high-quality ingredients and innovative formulas that suit different skin types. Their products are also cruelty-free, vegan, and paraben-free, making them a great choice for anyone looking to shop ethically. They are also affordable, making them a great option for those on a budget.
Maybelline's products have been praised by beauty experts and makeup artists around the world. From classic favorites like their Volum' Express The Colossal Mascara to newer collections like the Color Sensational Matte Metallic Lipstick range, you're sure to find something to love with Maybelline. So if you're looking for high-quality makeup at an affordable price, then Maybelline is the brand for you!
3) L'Oréal Paris

L'Oréal Paris is one of the most popular cosmetics brands in India. The brand offers a wide range of products for face, eyes, lips, and nails. Some of their popular products include their True Match foundation, Color Riche lipsticks, and Infallible eyeshadows. The brand also has several skincare lines, such as Revitalift, Age Perfect, and Skin Perfection. For the last few years, L'Oréal has been actively expanding its product portfolio in India to meet the needs of the local market. From affordable drugstore makeup to luxury makeup products, L'Oréal has something for everyone. And for those looking for cruelty-free options, L'Oréal also has a range of vegan-friendly products.
4) NYX Professional Makeup
NYX Professional Makeup is an international beauty brand that is known for its high-quality products and reasonable prices. Founded in Los Angeles, CA, NYX is now a popular cosmetic brand in India and all over the world. The brand offers a wide range of beauty products such as eyeshadows, lipsticks, blushes, foundation, concealers, highlighters, bronzers, and much more. The products are created with great attention to detail and are highly pigmented. All products are also 100% cruelty-free and vegan-friendly. Some of their bestsellers include the Lip Lingerie Matte Liquid Lipstick, the Ultimate Shadow Palette, and the Total Control Drop Foundation. NYX Professional Makeup is the perfect choice for any makeup enthusiast looking for quality cosmetics at a reasonable price.
5) Colorbar
Colorbar is a popular cosmetics brand in India that offers makeup products and beauty services to women everywhere. They specialize in lip, eye, and face products, as well as offering a range of skin care solutions. Colorbar also has a wide selection of nail polishes and nail art products, along with tools and accessories. Their prices are generally affordable, making them popular among budget-conscious shoppers.
The brand's makeup products come in a variety of finishes and shades, and they even offer seasonal collections such as the Colorbar Summer Splash Collection and the Colorbar Beauty Advent Calendar. They also have limited edition products such as the Colorbar Matte Me Up Metallic Lip Crayon and the Colorbar So Matte Eyeshadow Palette.
Colorbar is available in most major department stores in India, including Sephora, Lifestyle, and Nykaa. They also have a strong presence online, and you can purchase their products through their website or through various e-commerce sites. Whether you're looking for everyday makeup or special occasion looks, Colorbar has something for everyone.
6) MAC
MAC is one of the leading cosmetics brands in India, offering a wide range of high-end products. The brand is particularly popular among beauty enthusiasts and makeup artists alike, as their range of products is designed to suit a variety of skin tones and types. MAC is known for its vibrant shades of lipsticks, eye shadows, foundations and much more. Their commitment to quality and innovation has seen them develop some of the best makeup products on the market today. From their iconic Retro Matte Liquid Lip Colour to their Matchmaster Foundation, MAC has something for everyone. With a wide array of shades and textures, MAC makes it easy to create flawless looks for any occasion. If you're looking for quality cosmetics that you can trust, MAC is an excellent choice.
7) Clinique
Clinique is one of the most popular cosmetics brands in India, known for its premium quality products. Clinique offers a variety of skin care and makeup products that are suitable for all skin types. The brand's signature 3-Step Skin Care System includes gentle cleansers, exfoliants, and moisturizers to help keep skin clean and balanced. In addition to these essentials, Clinique also has a wide range of makeup including foundations, eyeshadows, lipsticks, mascaras, and blushes. All their products are allergy tested and 100% fragrance-free. Clinique is particularly known for their commitment to providing gentle formulas that provide natural-looking results without irritation. If you're looking for luxurious makeup and skincare products, Clinique is the perfect choice!
8) Sephora
Sephora is one of the most popular cosmetics brands in India, offering a wide range of high-quality products. This brand is known for its innovative and modern beauty products that make it stand out from the crowd. Sephora has a vast selection of makeup and skincare products, such as foundation, blush, eyeshadow, mascara, lipsticks, concealers, serums, face masks and more. It also offers fragrances, body care items and hair styling products.
Sephora has a strong presence in the Indian market and provides its customers with the best quality products at affordable prices. The brand also offers exclusive makeup tutorials and exclusive offers for loyal customers. With its revolutionary approach to beauty products and services, Sephora has become one of the top go-to beauty brands for Indians.
9) The Body Shop
The Body Shop is one of the most popular cosmetics brands in India, and has a wide range of products from skin care to makeup. The brand is renowned for its commitment to sustainable and cruelty-free beauty, and its quality natural ingredients like tea tree, shea butter and coconut. Some of their popular products include the Vitamin C Energizing Face Spritz, Tea Tree Face Wash, and the Drops of Youth Concentrate. They also offer a wide selection of makeup, including foundations, lipsticks, eyeshadows, mascaras and blushes. If you're looking for natural, cruelty-free beauty products, The Body Shop is definitely a great choice!
10) Avon
Avon is an iconic American beauty brand, which has recently become a popular choice for Indian women. Avon provides a range of makeup and skin care products at an affordable price. Their range of lipsticks, eyeshadows, foundations, mascara, and blushes have been popular amongst women in India for their pigmented colors and variety of shades. They also have some interesting makeup tools such as the eyebrow pencils, eyebrow kits, and eyelash curlers. Additionally, Avon has a selection of face care products including serums, moisturizers, sunscreens, night creams, and scrubs that help nourish and protect your skin. Avon also offers a selection of fragrances to choose from. Their scents are light, sweet and floral, making them perfect for everyday wear. With Avon's vast range of quality cosmetics and skin care products, you can't go wrong with this brand.
11) Oriflame

Oriflame is one of the top cosmetics brands in India, offering a wide range of beauty products for both women and men. Founded in 1967 in Sweden, the company now has presence across many countries. It has products ranging from skincare, haircare, fragrance and make up products. Oriflame's mission is to provide the best in personal care, beauty and wellness products, while remaining affordable.
The product range includes makeup essentials like foundation, eyeshadow, mascara, lipsticks and glosses as well as skin care items like face masks and moisturisers. Oriflame also offers a selection of perfumes, hair care items like shampoos and conditioners, and body care products like shower gels and body scrubs. In addition to these, Oriflame also has health supplements and wellness products such as nutritional shakes and energy bars.
With its products made from natural ingredients, Oriflame is a popular choice among beauty enthusiasts. The brand has been praised for its customer service, which includes personalised advice from experienced consultants. It also has a loyalty program that rewards customers with discounts and other benefits for their purchases.
For those looking for budget-friendly yet quality cosmetics products, Oriflame is definitely worth checking out. Whether you're a makeup artist or just a beauty enthusiast, you can find something that suits your needs.
12)Victoria's Secret
Victoria's Secret is a renowned American lingerie and beauty brand that has taken the Indian market by storm. From their iconic perfumes and body mists to their luxurious cosmetics line, this brand offers products with exceptional quality and performance. Their range of products include lipsticks, eye shadow palettes, mascaras, foundations, blush, highlighters, contour kits, and more. What makes Victoria's Secret stand out is its commitment to creating cruelty-free makeup products with natural ingredients. Each product is formulated with skin-loving ingredients like Vitamin E, jojoba oil, avocado oil, and shea butter. The products are not tested on animals and also are free of sulfates and parabens.
For beauty enthusiasts looking for luxurious makeup items, Victoria's Secret is the perfect choice. With their wide selection of quality cosmetics, this brand will satisfy your beauty needs. From eyeshadow palettes to flawless foundations and highlighters, you can find everything you need from this amazing brand. Whether you are looking for something subtle or a bold look, you can find all your desired products at Victoria's Secret!